The best that

science and chefs

have to offer.
The ultimate noodle that tastes like junk food and functions like health food.
Whether you're looking for an all-in-one meal, or a seasoning free protein noodle to add nutrition to your creative dishes, we have it all!
Up to 31g complete protein
27 bioavailable vitamins and minerals
50% less sodium than leading brand

What's in the pack?
Each pack comes with:
- A block of our signature Vite Ramen noodles
- Our new v1.2 "Noodtrient" soup base
- Dehydrated vegetable pack
Small business.
Big dreams. Made by us.

Each individual noodle brick is made in the facility we built ourselves. Made right in the USA by our own hands, and with respect for our employees.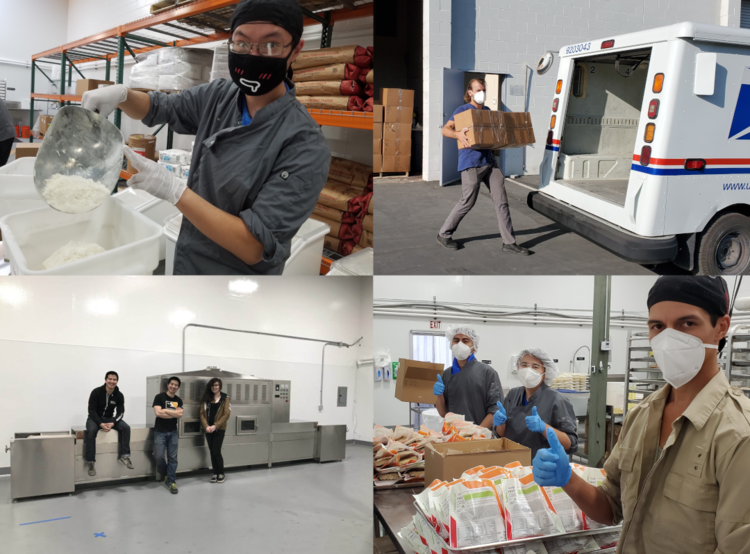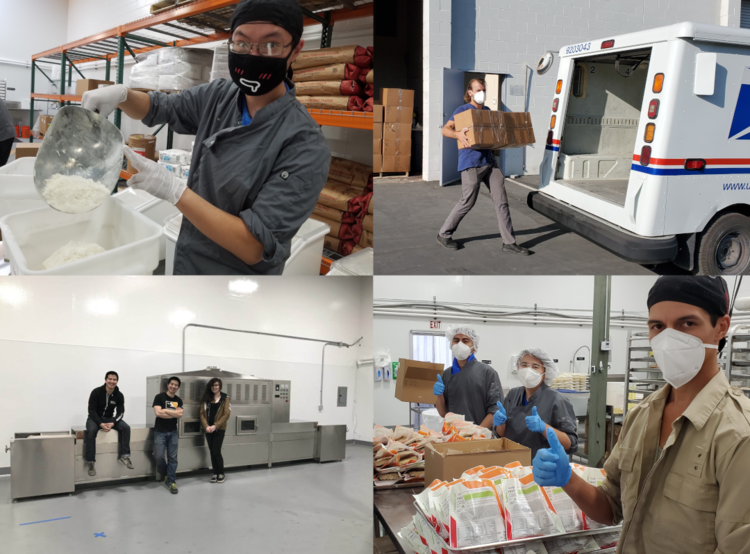 Frequently Asked Questions
How is Vite Ramen priced?
We're totally aware that our ramen is higher priced than normal, but for good reason. It's well known in the food world that the cheaper your product is, the better your sales will be. Unfortunately, fighting for the bottom dollar often means that the employees who make the food pay the cost: minimum wage, poor working hours and no consideration for mental health or overall/general employee well-being.
Being from a culinary background, we're intimately familiar with the kind of exploitation that workers can be subject to, and the kind of poverty people can experience even while working twelve hour days. The first step to combating this kind of exploitation is to set up business models that incorporate the negative externalities directly into the price, rather than perpetuate the unsustainable business models that currently exist.
We're putting our money where our mouth is and paying all of our employees a living wage no matter what position they work, giving healthy amounts of PTO and with no questions asked days off for mental health. It's extremely important to us that our employees are treated fairly and that our ramen isn't made at the expense of the people who make it.
Would we be able to make the product cheaper through outsourcing and sell more by decreasing the cost? Yeah, absolutely! But we're not about that. We're not in this to make the biggest profit (in fact, our profit margins are so low we can't afford to sell in supermarkets, which should give you an idea). Factor in the material costs for all the things like quinoa and protein for a healthier ramen and being made in the USA and that's how we set our costs.
In the end, we just want to make the best ramen possible, have an excuse to eat ramen every day, and be proud of what we're doing and the employees who make it happen. And when it comes down to it, each of our meals is still less than the cost of a fast food meal! :)
How are shipping costs calculated?
When it comes to shipping costs, we don't make a single dollar off of it. It's just what we're charged as a small business. Basically, the farther the place, the higher the zone rate, which can be seen here.
The way shipping works is also through dimensional weight, so even though our product is fairly light, it's a fairly large packet! Once you go over a certain size of package, they start charging by dimensional weight instead. For example, here's our package size and weight plugged into USPS.com
The way most companies handle shipping costs is to add the cost to what the customer pays for the product. It's always going to cost money to get things from one place to another, and it looks better for the consumer if you add a couple bucks to the product. For example, we could add $5 to the total cost of the noodles and voila, suddenly shipping is only $4.95!
However, we want to run this company on transparency, so we chose to display the true cost. The reality of shipping is that shipping companies give us a cost, and that's what shows up on our website. We're always on the lookout for more efficient ways to do it however, and like I said, the prices for further shipments will come down hopefully soon! We also offer free shipping as a coupon you can claim in our loyalty rewards program, if that helps :)
MSG is an unfairly demonized ingredient! There's some very interesting history to why it became looked down on, and it's not because of scientific evidence! Check out our blog post about the subject to see why we deliberately included MSG.
Is Vite Ramen vegan/halal/gluten free/low carb?
Our Vegan White Miso flavor is 100% vegan and, to the best of our understanding, halal, while the chicken and pork are not. However, it should also be noted that they are not certified halal/kosher. We would love to consider gluten free and low carb variants in the future once we're able to have more room and new machines to make them. We want to be proud of our noodles, so we stick to strict quality standards!
No, Vite Ramen is not organic.
"As a Registered Dietitian Nutritionist, I love everything about it! For anyone wanting a quick, nutritious meal, this is the real deal."
- Joan S. Frank, M.S., R.D.
"These noodles have helped me out. I've been eating the hell out of those....[Vite Ramen] was my favorite, for sure. I got a whole supply of those."
- T-Pain, USA Today
"I just received my first package this week and like it a lot. The texture of the noodles is perfect. It's amazing how much protein and vitamins are in this ramen. "
- Joan C.