So easy to eat healthy
it's almost like cheating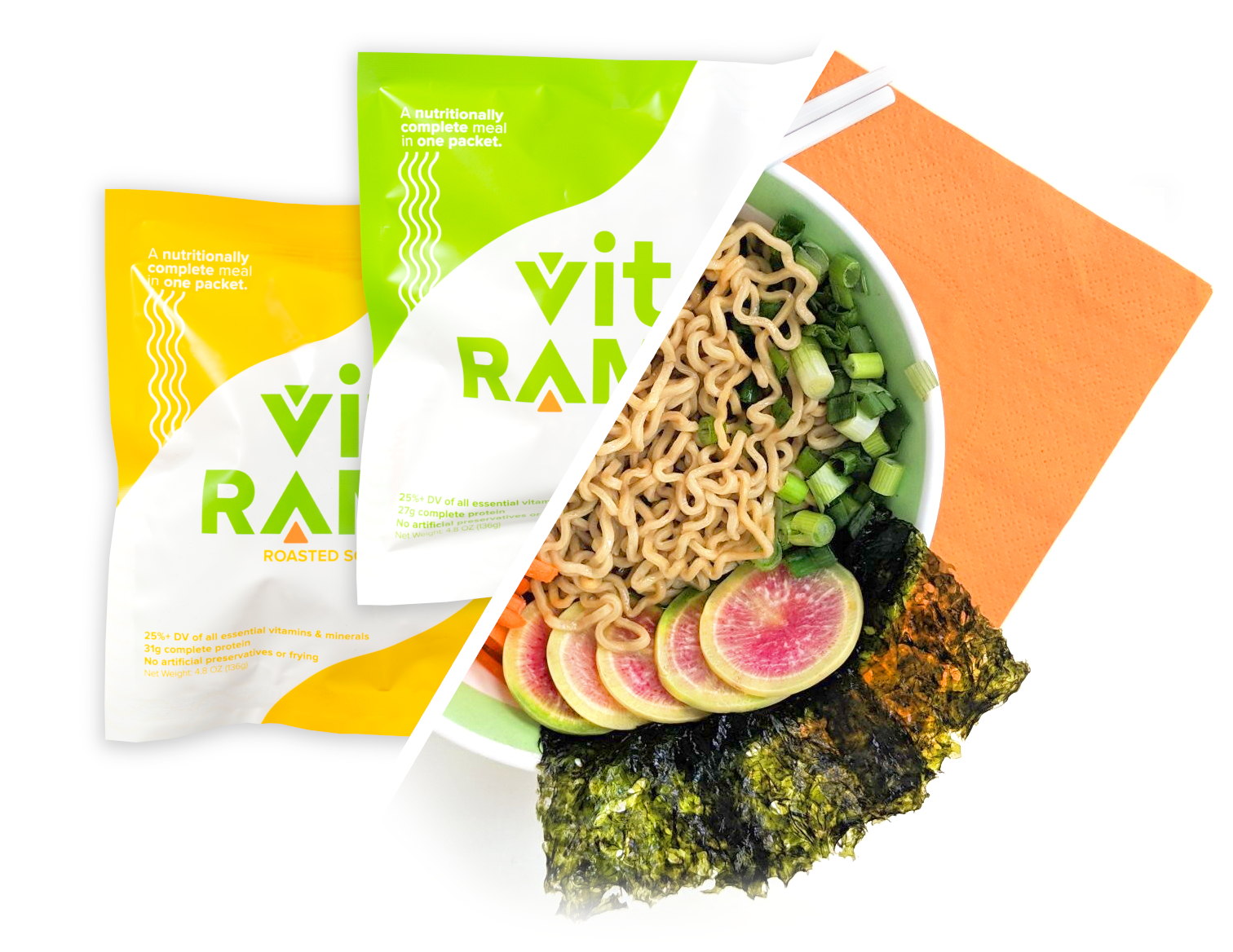 High protein,
nutritious noodles.
Make your dishes nutrient dense in just 3 minutes.
Convenient, single serving portions. Never guess how much noodle to use again!
Naked Noods are made in the USA with living wages, utilizing high quality ingredients with no compromises.
We use a unique blend of quinoa, wheat, fiber, and traditional kansui to make an incredible tasting noodle that packs in the nutrition in just 3 minutes, with large, filling portions!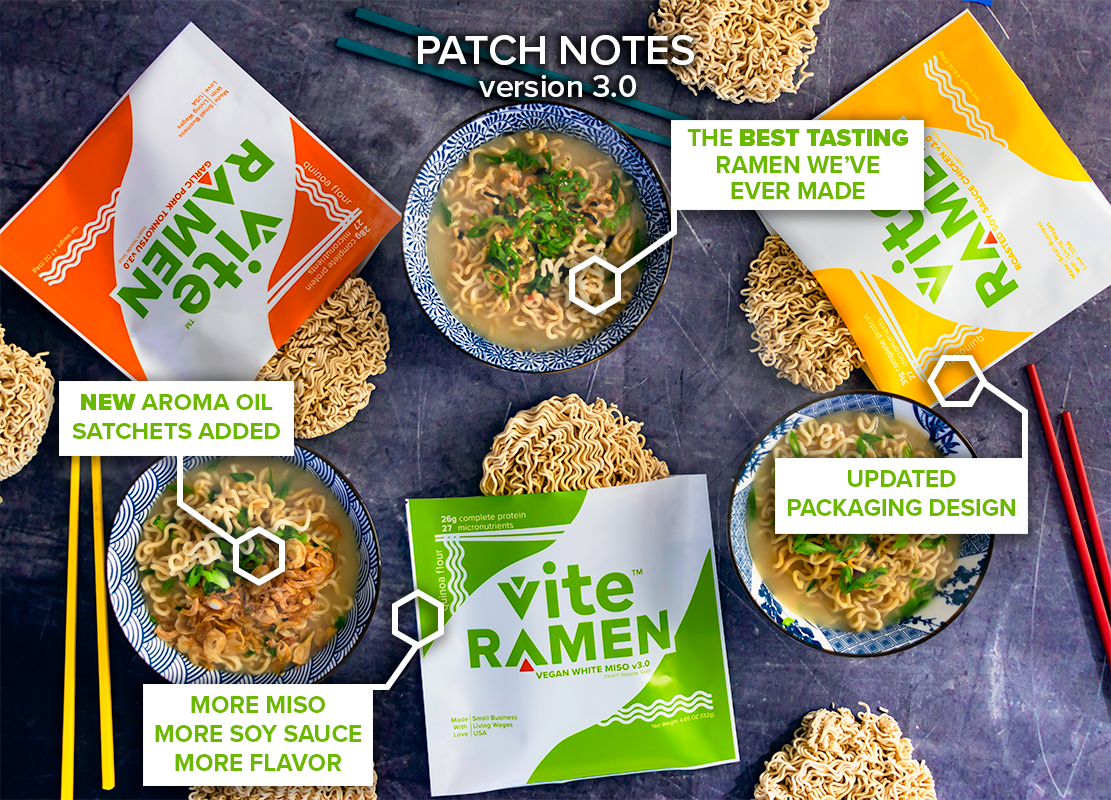 Technology improves.
Why not food?
We constantly make improvements based on your feedback.
Our Patch Notes system means transparency in every change we make!
We're currently on Patch v3.0!





Your favorite recipes.
Our high protein ramen.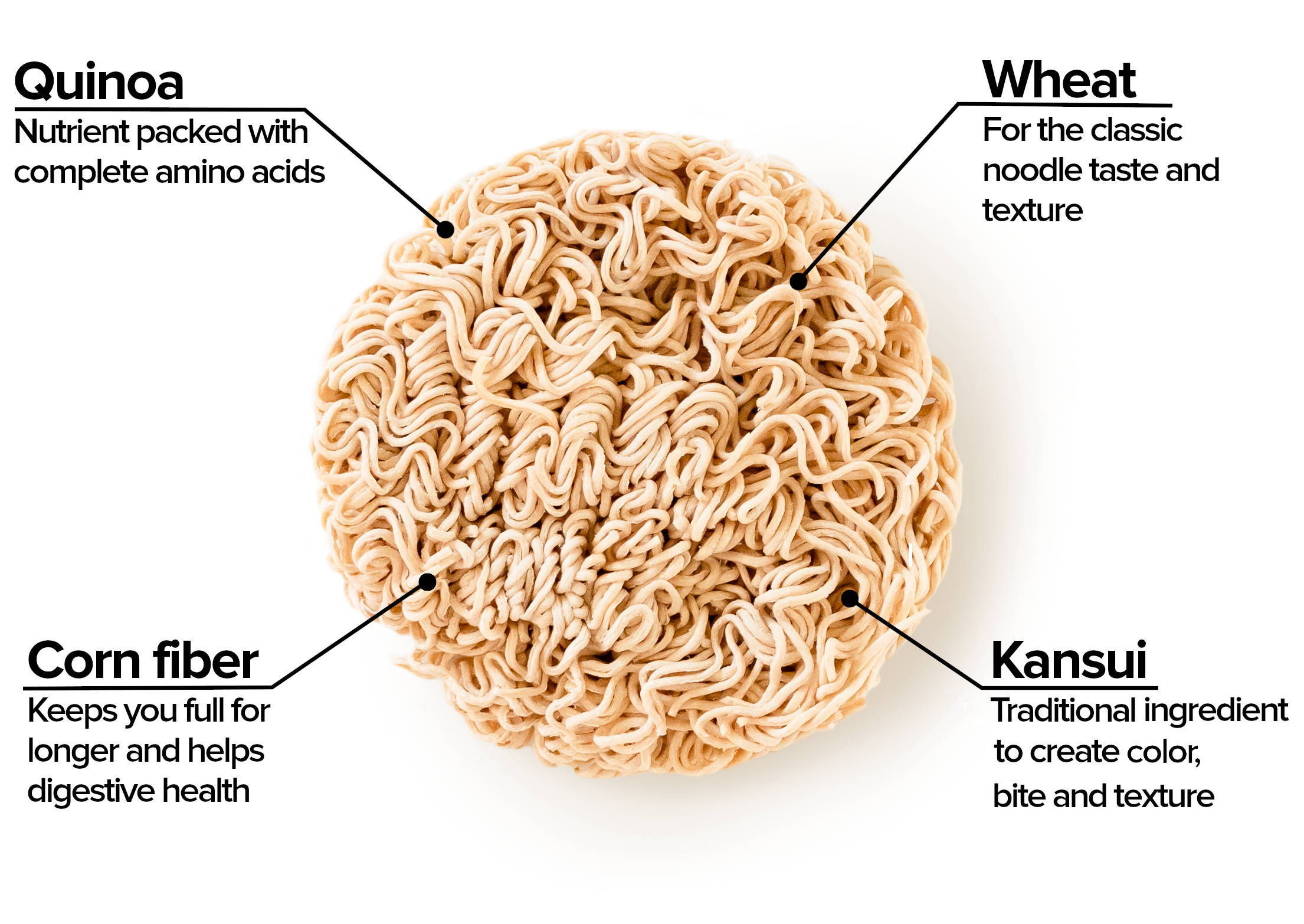 You will not be disappointed! I was skeptical at first because of the cost, but gave them a try and now order monthly. I love that they are low sodium and high protein!
- Jean S. (Verified Buyer)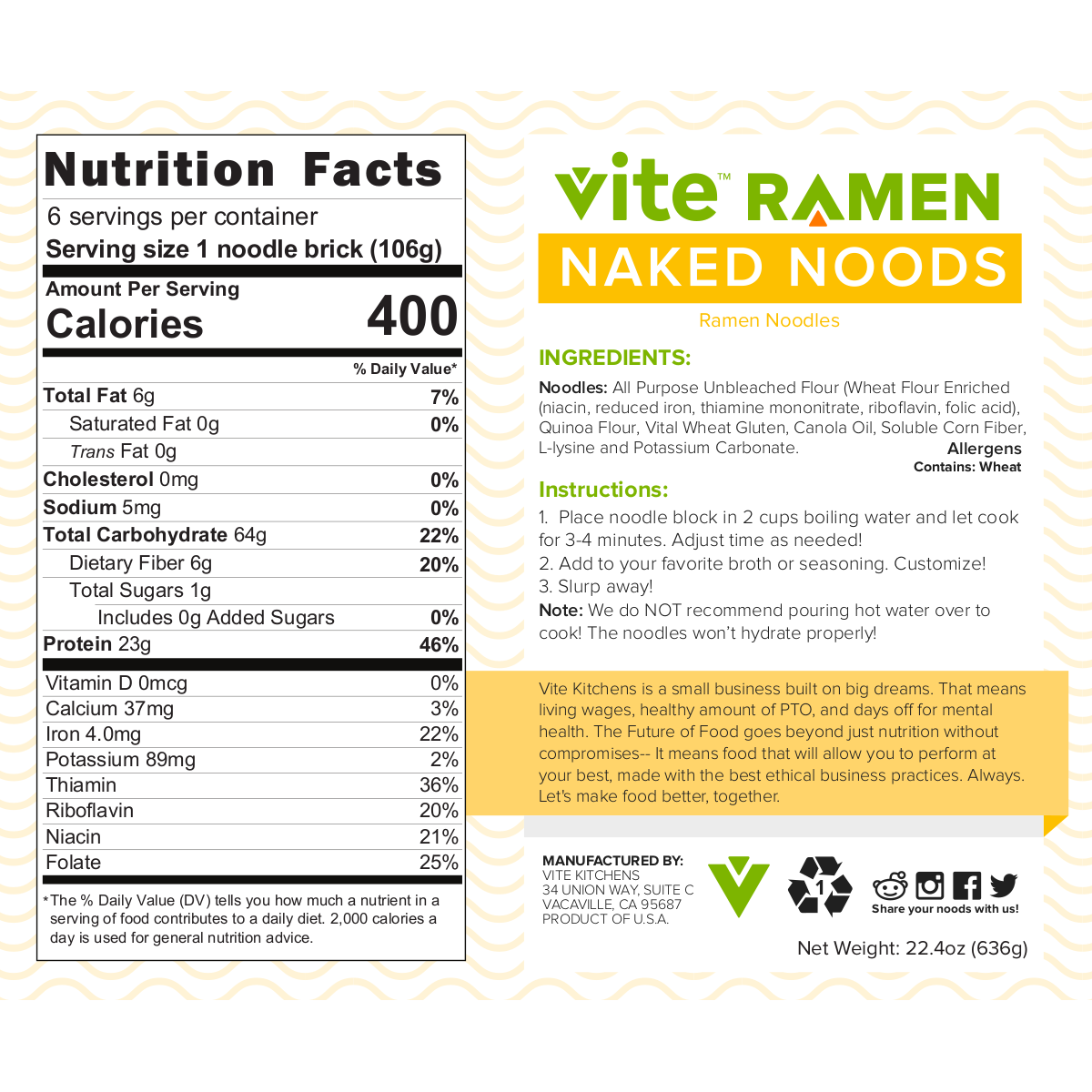 Just tried my first order last night! Love the Naked Noods + homemade chicken broth + eggs and toppings. Kids ate the noodles with no complaints! Meaning, it tastes great, except this has protein and fiber! I am impressed.
- Silver G. (Verified Buyer)    

What can I do with these noodles?

We wrote up a cold version of the fried scallion and toasted soy sauce noodles our mom would make for us on hot days, and the best part is it can be eaten cold or hot!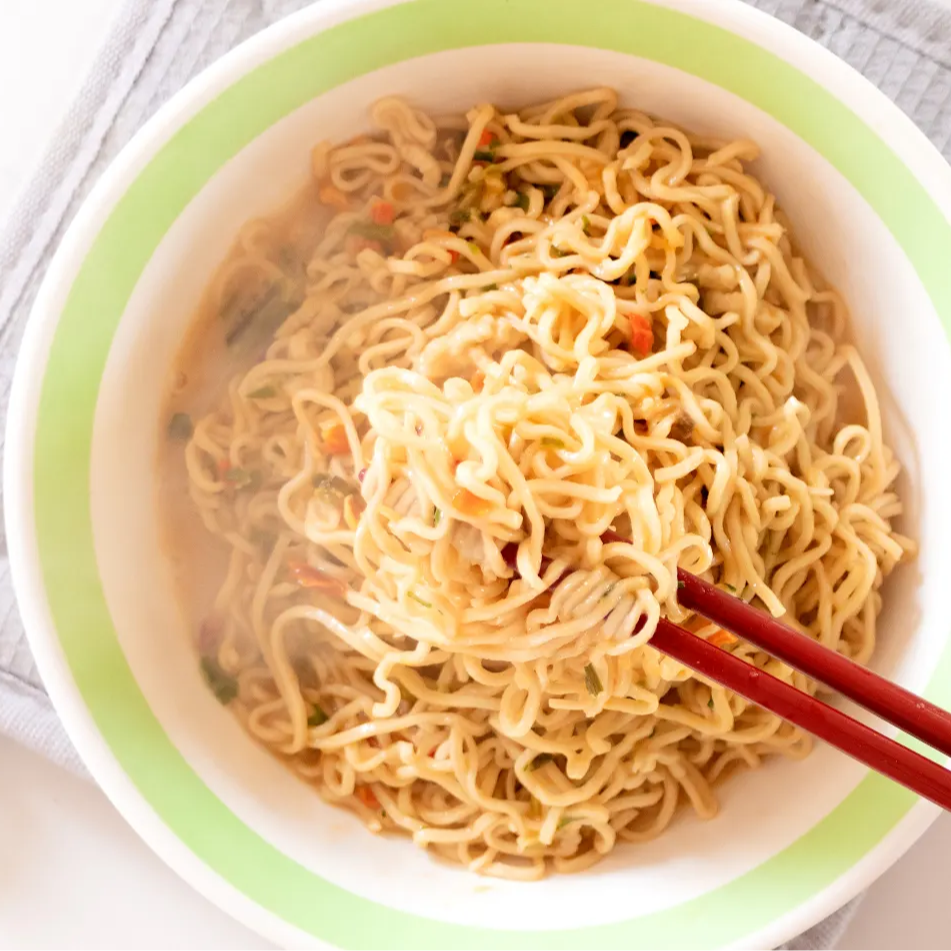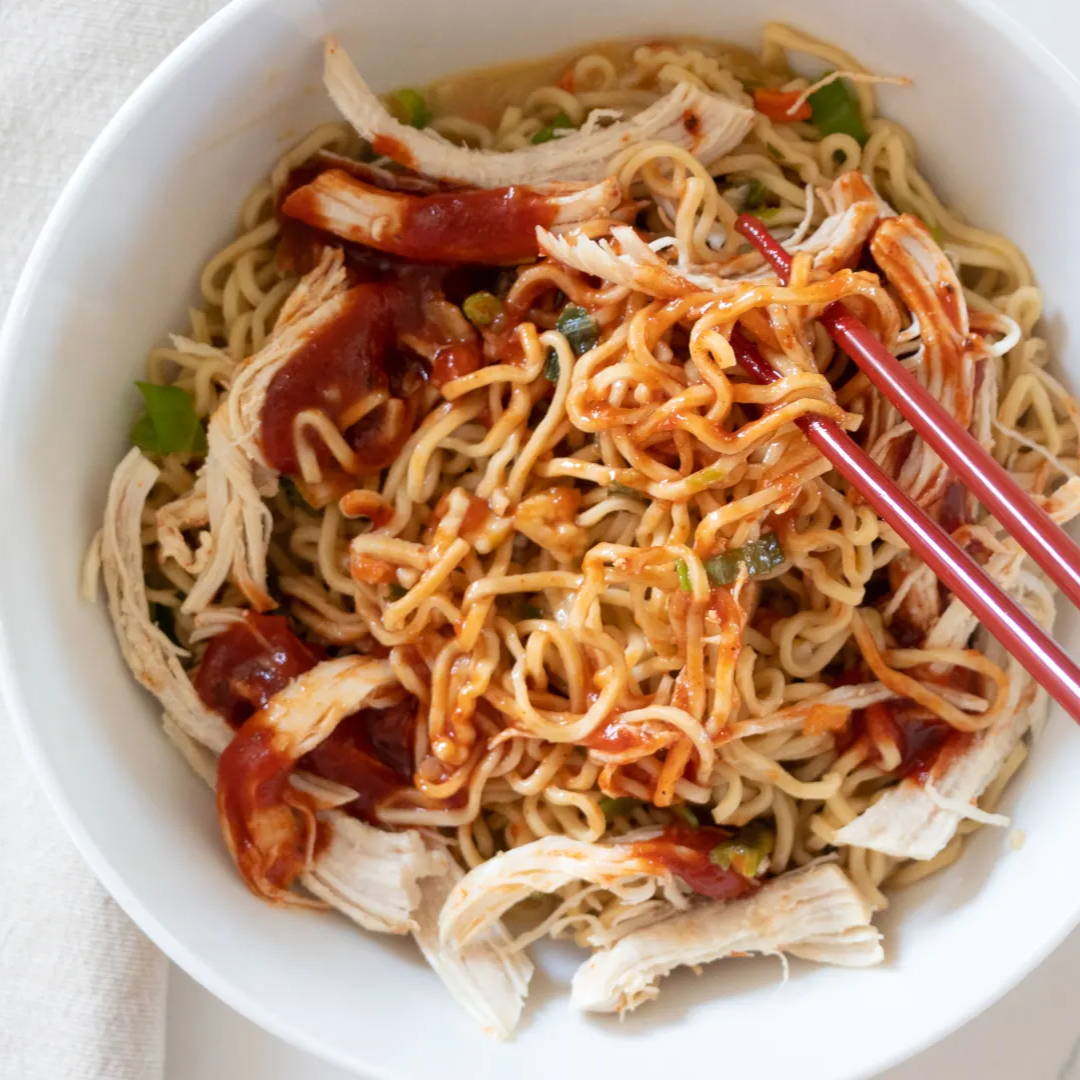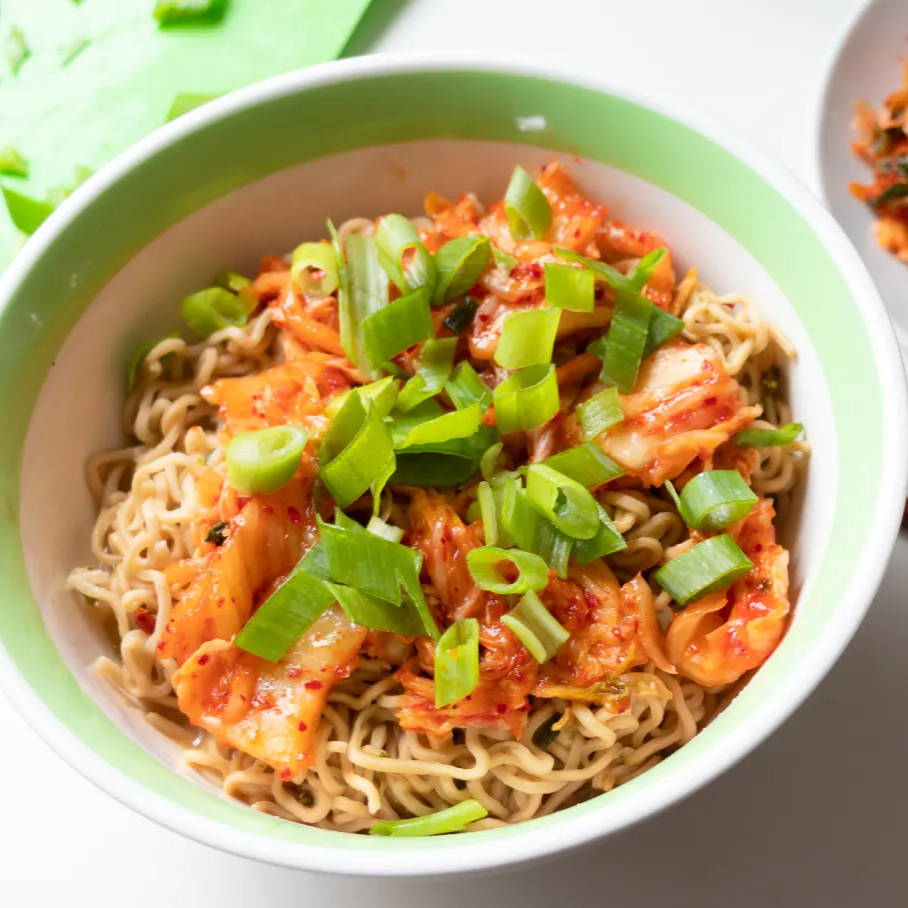 ---
Frequently Asked Questions
Each Naked Noods 12 pack comes with 12 Vite Ramen noodle cakes.
Are Naked Noods vegan/halal/gluten free/low carb?
Naked Noods can be considered vegan and to the best of our understanding, halal. However, it should also be noted that it is not certified halal/kosher. We would love to consider gluten free and low carb variants in the future once we're able to have more room and new machines to make them. We want to be proud of our noodles, so we stick to strict quality standards!
No, Naked Noods are not organic.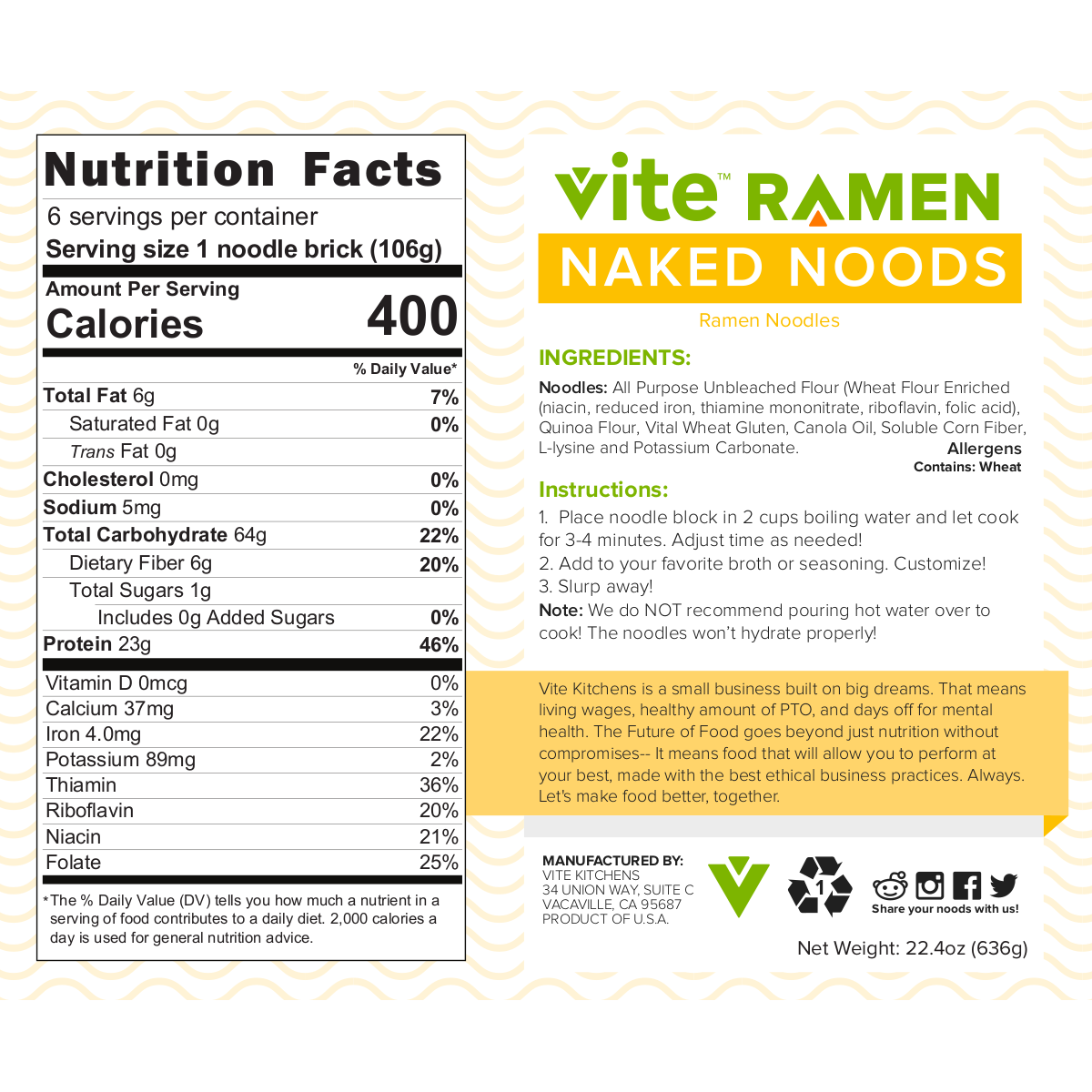 ---